F.A. Carling Premiership
United Vs Spurs Sat 16th May 1999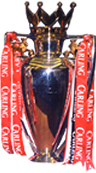 Having Had A Very Challenging Season For The Crown Of Premiership Champions It Was All Going To Be Decided On The Final Day. I Was A Very Tense Day, The Difference Between Guarenteed 1st Place Being 3 Points, Also The Start Of Probably The Most Important Two Weeks Of On The Pitch Action In Manchester Uniteds History.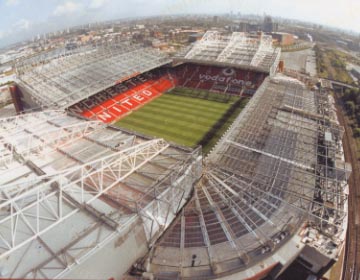 The Atmosphere Was Incredible, Unlike Any Other Game For Years .Roy Keane Was To Captain The Reds, Returning To The Pitch After Absence With An Ankle Injury. Jaap Stam Still Absent Due To An Achilles Injury. Peter Schmeichel In Between The Old Trafford Goal Posts, For What Was Going To Be His Final Match At Old Trafford For Utd.
The Match Kicked Of With A Shakey Start. United Having Had Two Shots On Goal Saved By Ian Walker In The Spurs Goal, Went Down 1-0 After 25 Minutes By Les Ferdinand. A Sudden Silence Came Over The Reds Fans, As They Relised That Hopes Of Winning The Treble Could All Be Over. David Beckham Soon Changed That Silence In The 45th Minute After Putting The Ball In The Back Of The Spurs Net. Three Minutes Later Andrew Cole Transformed The Crowd At Old Trafford Into Pure Delirium By Sinking The Goal Which Was Going To Put Utd Into The Lead. Spurs Were Not To Respond To Uniteds Lead And 30 Minutes Later The Whistle Was Blown.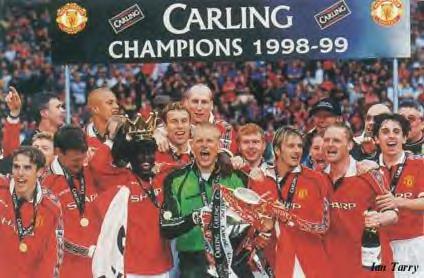 United Had Won The Premiership Trophie For The 5th Time In 7 Years.